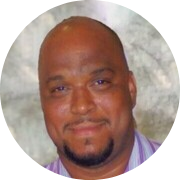 I moved to Panama in September 2008.
It was April 2009, it was around Seman Santa time, Easter in the English speaking world.
I was asleep in Apartment 21 on the 3rd floor (4th if you counted the hotel rooms below).
I was dreaming (I don't recall about what) when my dream was interrupted and replaced with the frame of a hospital room.
My brother Leslie entered the frame from my right, took two steps closer and looked right at me and said, 'Joker, I'm dead…you don't have to worry about me anymore. Do what you have to do, don't hold back.'
He then turned and began to walk out of the frame. I noticed he was walking funny, as if there was something wrong with his legs. They appeared to be swollen.
As he left the frame, I heard him mutter something about the timeframe, I believe I heard him say…11 years.
I awoke with a terrible feeling of fear. I reached for my mobile phone and glanced at the time. To the best of my recollection, it was around 3:50am!
I didn't go back to sleep…and morning came fast! I rushed to the Chinese tienda down the street and purchased 5 USD of mobile phone minutes.
I rushed back to the apartment and called our mother. When she answered I asked her how Leslie was, if he was alright?
She seemed surprised! She responded that he was alright to the best of her knowledge.
I would speak with him directly later that afternoon. I asked him how he was feeling and how he was doing.
I don't recall what his answers were, however, they prompted me to arrange for him to visit me in Panama.
At the time things were not so good financially and I did not have an income, although I was trying to generate one.
My savings were all I had and they had taken a serious hit in the wake of the 2008 financial crisis.
Nevertheless, I made arrangements for Leslie to visit me in Panama, as I didn't know if I would ever have the chance to see him again.